Parked for a Day is a user-submitted feature that lets readers share favorite activities in Yellowstone and Grand Teton national parks. Parked for a Day activities require parking the car, and can be done in a single day. Share your favorite Parked for a Day activity and we'll feature it on Yellowstone Gate.
By Elisabeth Rohrbach
My favorite place to visit in the greater Yellowstone ecosystem is the Laurance S. Rockefeller (LSR) Preserve, a refuge of slightly more than 1,000 acres within Grand Teton National Park, located on the southern end of Phelps Lake. The area belonged to the Rockefeller family and was called the JY Ranch, and was donated to the National Park Service in 2001. At the dedication ceremony, Laurance S. Rockefeller said, "I have always shared my father's vision, not only to give generously but also that people should live in harmony with nature…for 75 years, the majestic property has been preserved for our family, and I am gratified that henceforth it will be preserved for the American people."
And majestic is it ever. The Rockefeller family removed all traces of their presence at the JY Ranch and built a beautiful visitor center that stimulates all the sense, including a most serene library. The miles of minimal-incline trails are meticulously maintained and very conducive to jogging. The famous Phelps Lake jumping rock provides the perfect destination for a cool dip in the lake. Definitely bring bear spray, as it is bear country, and a camera to capture the LSR's beauty. The parking lot is capped at 50 cars to intentionally keep the LSR uncrowded. So it's best to arrive before 10 a.m. or after 2 p.m. during the busiest part of the summer season.
This gift to Grand Teton National Park and the American people is greatly appreciated by this American. Thank you Rockefeller family for your exemplary generosity and philanthropy.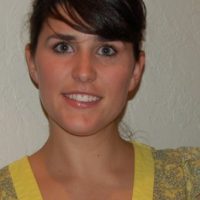 The Laurance S. Rockefeller Preserve Center is open May 27 to Sept. 3 from 8 a.m. to 6 p.m., and September 4-23, from 9 a.m. to 6 p.m. The center is located 4 miles south of Moose on the Moose-Wilson Road. Activities include ranger-guided walks and talks and unique exhibits. For more information, call (307) 739-3654 or visit the National Park Service website.
Elisabeth Rohrbach is a West Coast native who moved to Jackson, Wyo. in November 2010. She loves working for Grand Teton National Park Foundation, the formal fundraising partner for Grand Teton National Park. Like so many other Jacksonites, she intended to move here for one ski season and decided to stay.