A "very large avalanche," measuring 500 feet wide and 20 feet deep in some areas, swept over and killed a high school student who was snowmobiling with a group of six other friends late Tuesday afternoon north of Cooke City, Mont.
"I am saddened to report that an 18-year-old male snowmobiler from Minnesota died in an avalanche on the northwest face of Crown Butte outside Cooke City," said Doug Chalbot, director of the Gallatin National Forest Avalanche Center. "The victim was stopped on the slope while two others were riding on it when the avalanche was triggered."
The victim's was identified Wednesday by family through the Peterson Brothers Funeral Home of Atwater, Minn., as Zach Joseph Junkermeier, of Lake Lillian, Minn. He was a student at Atwater-Cosmos-Grove City High School in Grove City.
The Park County, Mont., Sheriff's Department received a report of a buried snowmobiler at about 4 p.m. Tuesday and five Search and Rescue members responded to begin probing the avalanche in search of the snowmobiler within 15 minutes of the call. The teen was found near the toe of the debris field at 5:10 p.m., the sheriff's department said, and efforts to resuscitate him failed.
"Cooke City Search and Rescue located him with a probe pole under six feet of debris," Chalbot said in his daily avalanche advisory at www.mtavalanche.com. "Our sincerest sympathies go out to the family and friends of the victim."
The other snowmobilers in the group escaped the avalanche although one was slightly injured, but not buried, after hitting some trees when trying to outrun the avalanche. Neither the victim nor the other members of the group, was wearing a beacon, Chalbot noted.
Starting near the peak of Crown Butte, the avalanche was estimated to be 500 feet wide, 600 feet long and 20 feet deep in areas, constituting a "very large avalanche," according to a sheriff's spokesman. The Bozeman-based Avalanche Center was on the scene for further investigation Wednesday and is expected to issue a report later this week.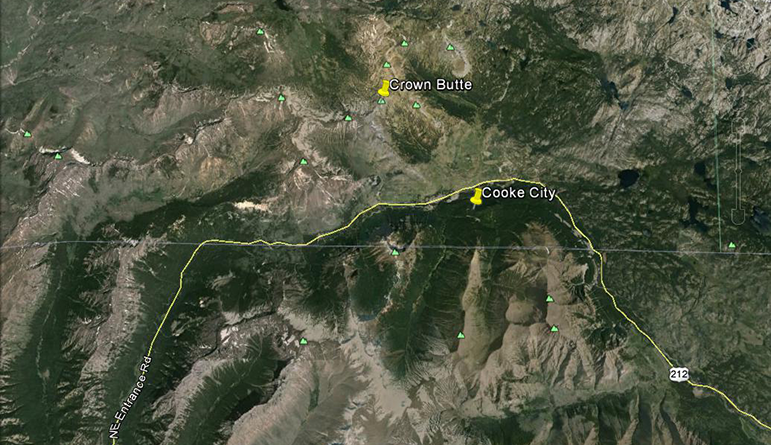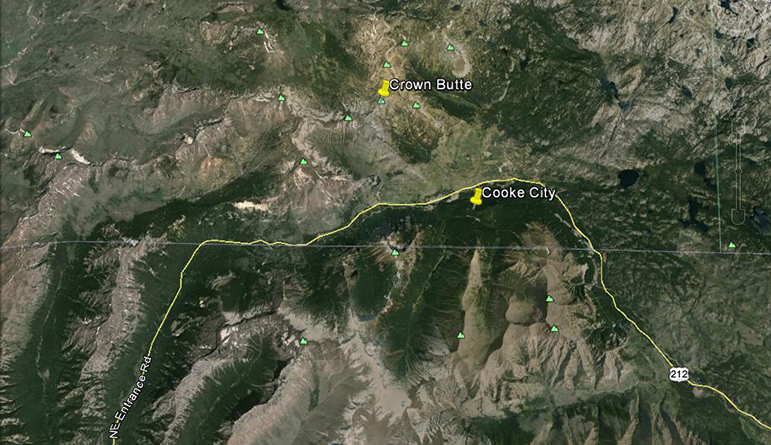 Tuesday's fatality was the fourth in Montana in the last 18 days in what is continuing to be an extreme avalanche season throughout the region.
"Yesterday was a day of avalanches," Chalbot said. "Most mountain locations got over 20 inches of dense new snow with strong, variable winds at all elevations. The ski areas reported a lot of avalanche activity in the new snow as well as a few slides breaking deep."
Assessing the conditions as of Wednesday, the avalanche expert said "anything can happen," from dry avalanches in new snow, to avalanches breaking three or four feet deep on layers that formed in January, to large deep slab avalanches releasing near the ground or wet avalanches on sunny slopes.
"Sunny skies, calm winds and new snow can embolden us to take extra risks, but the snowpack doesn't care about our desires. It still needs time to adjust to the new load, and triggering avalanches remains likely," Chalbot said.
Rating the avalanche danger in the Gallatin as "considerable," rising to "high" on steep, sun-exposed slopes in the afternoon, Chalbot warned that traveling in or underneath avalanche terrain (slopes steeper than 30 degrees) is "dangerous and not recommended."
The sheriff's department advised that avalanche conditions are extreme through the entire region and warned snowmobilers and skiers to avoid areas prone to sliding and always wear rescue beacons on their body and carry a shovel and probe pole.