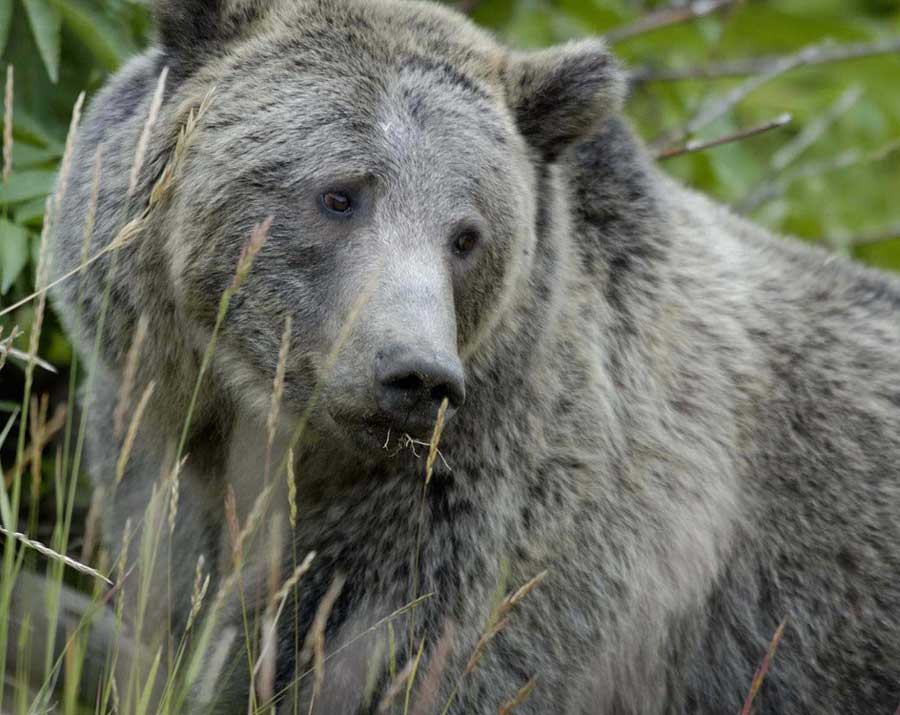 CODY, WYO. — In a move that had been widely expected, the U.S. Fish and Wildlife Service on Thursday proposed to remove federal protections for grizzly bears in the greater Yellowstone ecosystem.
The agency called the restoration of the grizzly bear in Montana, Wyoming and Idaho over the last three decades "one of America's great conservation successes." Some environmental groups have criticized the move, saying it prematurely drops protections for grizzlies.
Estimates range from 700 to more than 1,000 grizzly bears across the region. When they were given protection in 1975 under the Endangered Species Act, fewer than 150 grizzlies remained.
The federal government had established a recovery goal of at least 500 bears in the ecosystem, a number that was met several years ago. Grizzlies were removed from the endangered species list in 2007, but returned after environmentalists sued, citing concerns about climate change, food availability, habitat loss and other factors.
Environmentalists and some Native American tribes have argued that delisting grizzlies again would be premature, and their numbers could crash if federal protections are removed. States have proposed limited and tightly controlled grizzly hunts if bears are again delisted. Hunting of any animals remains prohibited within Yellowstone National Park.
Federal wildlife officials say they will maintain strict limits that will guide state management plans, and that population and habitat monitoring efforts will continue as well.
State and federal biologists have pointed to stable population numbers for grizzlies for more than a decade as an indicator that the Yellowstone ecosystem is at or near its carrying capacity for the bears. They now occupy more than 22,500 square miles of the Yellowstone ecosystem, an area larger than the states of New Hampshire, Massachusetts and Rhode Island combined.
Detailed plans for the proposed delisting will be released for public comment, and a final decision will be made sometime this year.
For more details, visit the U.S. Fish and Wildlife website.
Contact Ruffin Prevost at 307-213-9818 or [email protected].